Support the Future of Engineering
The students of the 2013-2014 Society of Civil and Structural Engineers (SCSE) at the University of California, San Diego (UCSD), are asking you to support us this year in providing students opportunities to excel in professional development, educational and community outreach. SCSE gives back to the community with Seismic Outreach and participates in three unique design competitions every year: Concrete Canoe, Seismic Design and Steel Bridge.

Your contribution will help to cover the expenses associated with the following: the cost of materials for construction, the transportation to the conference site, and the competition registration fees. This year, we hope to raise $21,000 from fundraising and sponsorship. All contribution will be greatly appreciated, and the contributions are tax-deductible. If desired, SCSE can provide a W-9 form. We believe that the students of SCSE is consistent with our mission of being successful engineers and hope that you will find it in your hearts and budget to support us. Please see the attached form for details on how to support the SCSE design teams. We would like to thank you in advance for your support and hope to maintain a positive relationship with you in the future to help make our college and career dreams possible! If we can provide additional information to encourage your consideration or find more about the different programs composing of SCSE, please feel free to contact us.



Please find our formal sponsorship letter below:

Or if you would like to anonymously donate, please click the "Donate" button:
---
Thank You To Our 2013-2014 Annual Sponsors
Powered by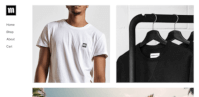 Create your own unique website with customizable templates.